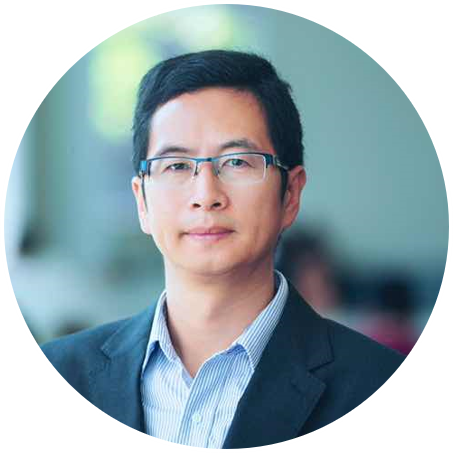 Prof. F. Richard Yu
Carleton University, Canada
FIEEE, FCAE, FEIC, FIET
Speech Title: From Information Networking to Intelligence Networking
Prof. F. Richard Yu received the PhD degree in electrical engineering from the University of British Columbia (UBC) in 2003. From 2002 to 2006, he was with Ericsson (in Lund, Sweden) and a start-up (in San Diego, CA, USA), where he worked on the research and development in the areas of advanced wireless communication technologies and new standards. He joined Carleton School of Information Technology and the Department of Systems and Computer Engineering (cross-appointment) at Carleton University, Ottawa, in 2007, where he is currently a Professor. His research interests include cyber-security, connected and autonomous vehicles, artificial intelligence, blockchain, and wireless systems. He has published 600+ papers in reputable journals/conferences, 8 books, and 28 granted patents, with 10,000+ citations (Google Scholar). He received the IEEE TCGCC Best Journal Paper Award in 2019, Distinguished Service Awards in 2019 and 2016, Outstanding Leadership Award in 2013, Carleton Research Achievement Awards in 2012 and 2021, the Ontario Early Researcher Award (formerly Premiers Research Excellence Award) in 2011, the Excellent Contribution Award at IEEE/IFIP TrustCom 2010, the Leadership Opportunity Fund Award from Canada Foundation of Innovation in 2009 and the Best Paper Awards at IEEE ICNC 2018, VTC 2017 Spring, ICC 2014, Globecom 2012, IEEE/IFIP TrustCom 2009 and Int'l Conference on Networking 2005.

He serves on the editorial boards of several journals, including Co-Editor-in-Chief for Ad Hoc & Sensor Wireless Networks, Lead Series Editor for IEEE Transactions on Vehicular Technology, IEEE Communications Surveys & Tutorials, and IEEE Transactions on Green Communications and Networking. He has served as the Technical Program Committee (TPC) Co-Chair of numerous conferences. He is a ``Highly Cited Researcher" according to Web of Science since 2019. He is an IEEE Distinguished Lecturer of both Vehicular Technology Society (VTS) and Comm. Society. He is an elected member of the Board of Governors of the IEEE VTS and Editor-in-Chief for IEEE VTS Mobile World newsletter. He is a Fellow of the IEEE, Canadian Academy of Engineering (CAE), Engineering Institute of Canada (EIC), and Institution of Engineering and Technology (IET).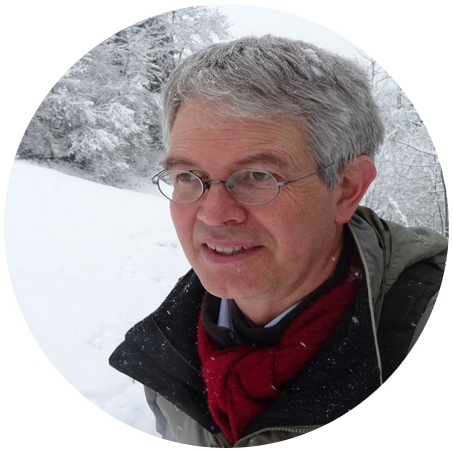 Prof. Jean-Paul Linnartz
Eindhoven University of Technology, the Netherlands
FIEEE
Jean-Paul Linnartz is Part-time Professor in the Signal Processing Systems group. He focuses on algorithms for intelligent lighting systems and wireless communication networks. He is also an internationally recognized thought leader in the field of security with noisy data. Linnartz holds more than 75 granted patents. His publications about electronic watermarks, anonymous biometrics, radio communications (OFDM, MC-CDMA, random access) and Optical Wireless Communication have been cited more than 11,000 times. His research ideas are exploited in three successful ventures. As Senior Director at Philips Research, he headed research groups on security, wireless connectivity and IC design. At Signify (Philips Lighting), he leads the research on LiFI.

Jean-Paul Linnartz obtained his MSc in Electrical Engineering from Eindhoven University of Technology (TU/e) in 1986. After a year of working on Radio Propagationat TNO, he did his PhD at Delft University of Technology, graduating in 1991 on traffic analysis in Wireless Networks. As Assistant Professor at the University of California at Berkeley, he worked on autonomous driving and wireless multimedia (Infopad). After being appointed as Associate Professor at Delft University of Technologyin 1995, Linnartz joined Philips Research, becoming Senior Director in 2002 and Research Fellow in 2007. Currently, he is with Signify (Philips Lighting). In 2006, he returned to TU/e as Professor, initially in Cognitive Radio and currently in Signal Processing.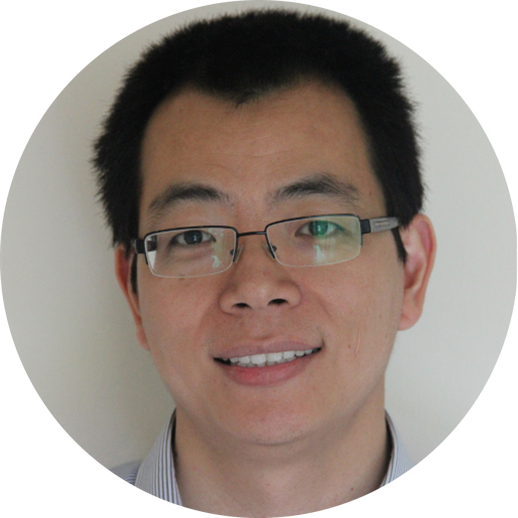 Prof. Zhiguo Ding
University of Manchester, United Kingdom
FIEEE, Web of Science Highly Cited Researcher
Speech Title: Recent Advances in Non-Orthogonal Multiple Access in 6G Wireless Networks
Zhiguo Ding received his B.Eng in Electrical Engineering from the Beijing University of Posts and Telecommunications in 2000, and the Ph.D degree in Electrical Engineering from Imperial College London in 2005. From Jul. 2005 to Apr. 2018, he had been working in Queen's University Belfast, Imperial College, Newcastle University and Lancaster University. Since Apr. 2018, he has been with the University of Manchester as a Professor in Communications. From Oct. 2012 to Sept. 2022, he has also been an academic visitor in Prof. Vincent Poor's group at Princeton University.

Dr Ding' research interests are machine learning, B5G networks, cooperative and energy harvesting networks and statistical signal processing. His h-index is 76 and his work receives 25,000+ Google citations. He is serving as an Area Editor for the IEEE OJ-COMS, an Editor for IEEE TVT and OJ-SP, and was an Editor for IEEE TCOM, IEEE WCL, IEEE CL and WCMC. He received the best paper award of IET ICWMC-2009 and IEEE WCSP-2014, the EU Marie Curie Fellowship 2012-2014, the Top IEEE TVT Editor 2017, IEEE Heinrich Hertz Award 2018, IEEE Jack Neubauer Memorial Award 2018, IEEE Best Signal Processing Letter Award 2018 ,and Alexander von Humboldt Foundation Friedrich Wilhelm Bessel Research Award 2020. He is a member of the Global Research Advisory Board of Yonsei University, a Web of Science Highly Cited Researcher in two disciplines (2019-2021), an IEEE ComSoc Distinguished Lecturer, and a Fellow of the IEEE.