ICAIT 2020
2020 The 12th International Conference on Advanced Infocomm Technology will be held at Macau University of Science and Technology (M.U.S.T.) , Macau, China during November 23-25, 2020, following the successes of previous events held in Jinan, Stockholm, Chengdu, Shenzhen, Xi'an, Hainan, Wuhan, Paris, Hsinchu, Fuzhou and Hangzhou. This conference will be organized by M.U.S.T. This year the symposium will feature plenary talks given by world renowned scholars, and regular sessions with broad coverage and popular topics. Known as the 'Vegas of China', Macau is indeed an epicentre of gambling and glitz. While luxury entertainment here is world-class, the city has much more to offer than that.
We sincerely invite you to save this event to your calendar! ICAIT Flyer. ICAIT Invitation
COVID-19 Update:
The health and safety of our participants is our top priority. The organizing committee will focus on current COVID-19 situation and change the conference to virtual one if the environment is not good enough for our participant to share ideas. Discount will be offered to participants. Registered full papers will be published on time.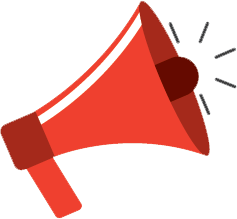 Listener fast registration channel (click).